Design has always been at the core of our company. Throughout our history we have had the privilege of working hand in hand with incredibly talented designers, both Brazilian and international, rising talents and well established alike, to create unique products inspired by different backgrounds, stories and points of view.  
A signature can be defined as "a distinctive pattern, product, or characteristic by which someone or something can be identified". It can also be interpreted as someone's most personal and intimate mark, much like a fingerprint. 
St. James Signature is a tribute to the work of these great artists who have put so much of themselves into our products, which are now especially organized to highlight their significance.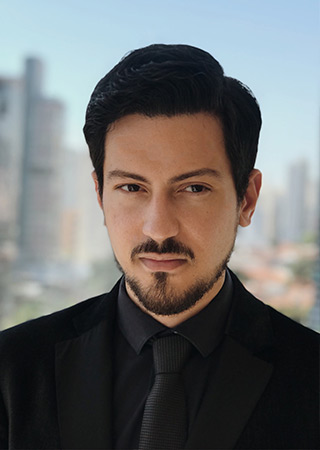 Arthur Guimarães acts at the intersection between sustainability and technology. He utilizes exotic sustainable materials and combines them with the digital design process and craft production expertise. His projects have stood out in the national and international press, receiving awards such as the A 'Design Award and Hunter Douglas Archiprix Award.  
Arthur is a Specialist in Digital Architecture and Parametric Projects at the University Center of Fine Arts of São Paulo and currently integrates the Postgraduate in Management in Creative Economy of the University Center of Fine Arts of São Paulo. 
With degrees from Universidade de Brasília and Istituto Universitario di Architettura di Venezia, the Rio de Janeiro born designer Brunno Jahara has seen his creations exhibited in several cities around the world. The feelings of well-being, comfort, and good humor pervade all lines signed by the designer, who works with a variety of materials, including metals, porcelain, plastic and glass. Since 2010 Jahara Studio has been working with Brazilian and international companies, focusing on collections with a strong appeal of sustainability and new concepts. 
Among his international exhibitions, participations at the Triennale di Milano, Centre George Pompidou and the Cooper Hewitt Design Museum in New York stand out. He has also appeared in several design weeks, such as Miami, Milan, Amsterdam, Tokyo and New York.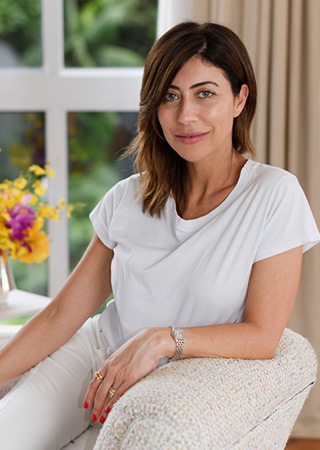 Born in São Paulo, Anna Carolina Bassi is known for her power of influence and her fashion, style, trends and travel tips. Ahead of the Carol Bassi fashion brand, she is successful with her much sought-after desire pieces.  
With an extensive resumé, she has a degree in Fine Arts from the Armando Alvares Penteado Foundation (FAAP) and plays many roles as an entrepreneur, mother, wife and social media content creator.  
Ever in the spotlight of the fashion and lifestyle scene, Carol Bassi has been featured in the cover of L'Officiel Magazine, welcomed Vogue into her home to talk about décor and shared tips on Paris at Glamour Magazine. She is also an ambassador for several luxury brands and her passport collects stamps, as her Instagram provides the latest discoveries of her inspiring universe. 
Authorial design and formal simplicity. This phrase is the backbone of the work of two architects from São Paulo graduated from Mackenzie University. Flavio Borsato and Mauricio Lamosa studied together and founded estudiobola twenty years ago around this concept, creating products with personality and simplicity studied to exhaustion. Currently, estudiobola envisions other horizons and challenges and shares all its expertise in design with the consumer in its own workplace. A shed of an old factory houses the furniture store for indoor and outdoor use, lamps and coverings with exclusive and unique designs.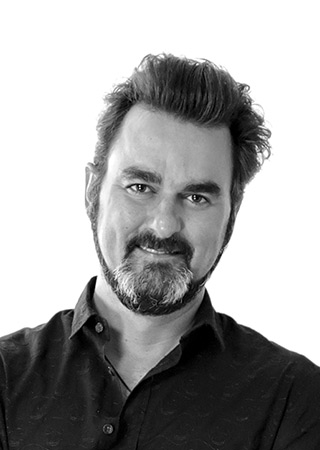 Restless and curious, the multi-awarded Leo Romano has a broad education that allows him to transition with authority through the universe of creation (degree in Visual Arts, Interior Design, Graphic Design, and Architecture and Urbanism – with masters in Visual Arts). 
The innovation and boldness of the projects he signs, along with his professional improvement, ensure him a market positioning focused primarily on unique aesthetic and spatial concepts, which make Leo´s work an example of authorship and identity.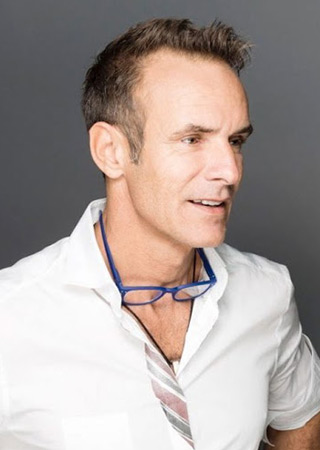 The Venezuelan born architect and designer Luis Pons gained international recognition for his projects of hotels, private residences and commercial properties, as well as furniture and interior objects for home. His projects were presented at important national and international publications. Pons's work is a respiratory tapestry of sensory encounters and tactile concepts suspended in the tenuous space between supposition and dreams. 
Murilo Weitz was born in Leme, a city in the countryside of the state of São Paulo, in 1989. He graduated in Architecture and Urbanism at Mackenzie University in 2012. He lived in London, between 2013 and 2014, where he studied Creation Design and Fashion, at the University of the Arts London (UAL). And so, he discovered his passion for creation on different scales. 
Born in Spain, Nino Bauti studied Art History at the renowned Saint Martins College of Art and Design, where he graduated as a fashion designer. For more than a decade he has been involved in this profession and worked as creative director for well-known names of the world of luxury, such as Giorgio Armani in Milan, Alexander McQueen in London, and Givenchy in Paris. He contributed to magazines, such as Vogue, GQ, Monacle and Wallpaper, establishing himself in London. His initiation in the world of objects began in Mexico, where for 3 and a half years he developed projects for an important local luxury brand, including the trophy for the Formula 1 Mexico Grand Prix. During this period, Nino won several awards, including the decoration award of Elle magazine.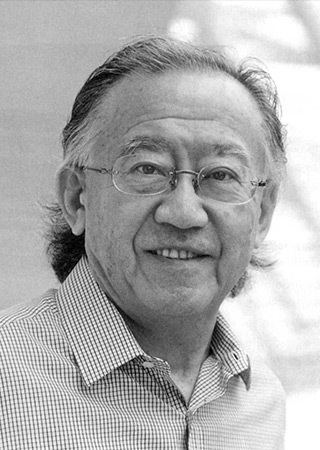 Ruy Ohtake graduated from the University of São Paulo's School of Architecture and Urbanism (FAU–USP) in 1960. His architectural style results from a combination of technological research focusing on the construction industry and an accurate and innovative plasticity. Committed as he is to creating a contemporary Brazilian architecture having innovation as a guiding thread, Ruy Ohtake imprints his trademark on multiple projects, including schools, theaters and residential and commercial buildings. He has recently developed object design projects using a wide array of materials, such as silver, copper, brass, glass, ceramic and iron among others, having brazilian and european companies as partners in these challenging projects.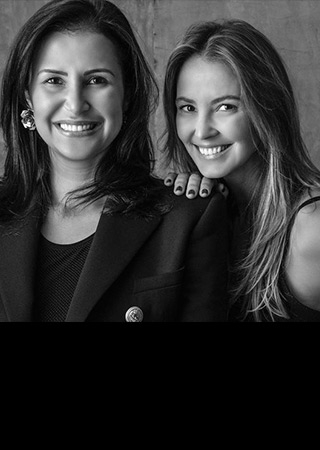 The brand Sette7 is the realization of architect Vivian Coser Sette Ferraço's old dream. A brand of luxurious pieces that proposes a distinctive design and reflects intrinsic strokes and forms of Vivian's artistic identity. Tables, poufs, benches, dressers and consoles, among other pieces composed by carefully selected materials, such as natural foils, metals and leathers have been developed and narrate the beginning of this story. The pieces represent a peculiar and timeless design carefully developed to combine lightness, quality, durability, and movement.